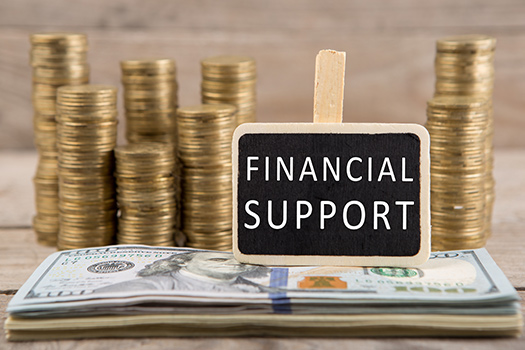 Finances become a delicate situation in the golden years when many seniors live on fixed incomes. While it may be difficult for your parents to ask for money, you may have to help them out financially from time to time. Use these tips to offer financial assistance to your loved ones during times of need.
1. Assess Their Current Financial Situation
When a parent faces financial difficulties, it is necessary to get a full picture of his or her financial situation. While finances can be a sensitive topic for seniors to discuss with their adult children, it is important to be able to assess how your parent's assets compare to his or her expenses. If necessary, hire a consultant to help your loved one sort out his or her financial situation.
Apart from financial assistance, seniors may also need help with daily tasks such as cooking, cleaning, and bathing. The home care, Philadelphia seniors need can vary. Some need assistance a few hours a day, while others require more extensive around-the-clock assistance. At Home Care Assistance, we tailor our care plans based on each senior's individual care needs, and the plans can be adjusted at any time. 
2. Understand the Difference Between Loans and Gifts
You have several options for helping your parents financially, and it is important to consider the potential implications of each strategy. For example, giving your loved one financial gifts could alter his or her eligibility for government programs such as healthcare or food assistance. In these instances, it may make more sense to give your parent a loan with an easy repayment plan. Alternatively, your loved one could be claimed as a dependent on your taxes if you cover most of his or her living expenses.
3. Explore Alternative Living Options
Seniors today have multiple options for living arrangements to choose from. Talk to your loved one about his or her preferences along with the potential costs. In many instances, it simply makes more financial sense to age in place with the help of a professional caregiver rather than paying for a senior living facility that provides services your loved one doesn't need.
For families living in Philadelphia, PA, respite care can be a wonderful solution when their aging loved ones need companionship and socialization a few hours a week or just need minor assistance with daily household tasks. At Home Care Assistance, we thrive on helping seniors maintain their independence while living in the comfort of home. 
4. Create a Reasonable Budget
Once you establish your loved one's preferred place to live, you can then help him or her create a reasonable budget. Look at your loved one's current expenses to determine if it's possible to cut them down. For instance, your loved one may be paying for more cable services than he or she needs. Alternatively, he or she may be able to switch to a different insurance company to save on auto rates. Either way, helping your loved one pare down his or her budget reduces the amount you provide.
5. Review Your Parent's Finances Periodically
As with most things, you can expect your parent's financial standing to change as time goes by. For instance, your loved one may experience more income coming in from investments, or he or she could incur more expenses. Review your parent's finances every six months to a year so you can determine if changes need to be made to support his or her wellbeing.
When it comes to boosting your parent's wellbeing, financial assistance may not be enough. Your senior loved one may also need help with an array of daily tasks. Some seniors only require help with a few daily tasks so they can maintain their independence. However, those living with serious illnesses may need more extensive assistance. Luckily, there is professional live-in care Philadelphia, Pennsylvania, seniors can rely on. Home can be a safer and more comfortable place for your loved one to live with the help of an expertly trained and dedicated live-in caregiver. To help your senior loved one age in the comfort of home, call Home Care Assistance at (215) 645-4663 today.