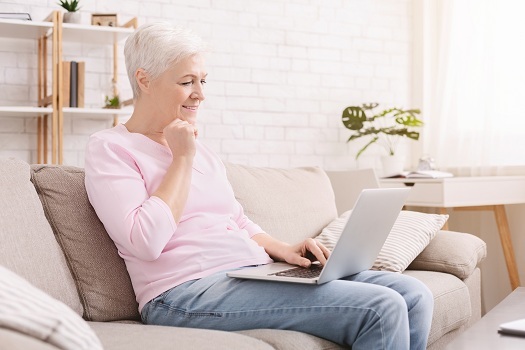 Memory impairment caused by dementia can be severe enough to disrupt a senior's daily life, which makes participating in mentally stimulating activities vital. Taking up games, projects, and exercises can boost cognitive health and quality of life. Below are some activities that can provide support for seniors with memory loss.
1. Doing Puzzles
Solving puzzles gives the brain a workout that enhances focus and cognition. While connecting the pieces in a jigsaw puzzle or trying to fill in the blanks in a crossword puzzle, your senior loved one needs to use good judgment and problem-solving skills. Even if your loved one doesn't solve the puzzles, the activities may strengthen his or her visual recognition and short-term memory.
Caring for a senior loved one can be challenging for families who don't have expertise or professional training in home care, but this challenge doesn't have to be faced alone. Family caregivers can turn to Philadelphia Home Care Assistance for the help they need. We provide high-quality live-in and respite care as well as comprehensive Alzheimer's, dementia, stroke, and Parkinson's care.
2. Performing Tai Chi
The techniques used in tai chi relax the mind and fight against dangerous toxins such as free radicals. Combating these chemicals could decrease damage to the brain cells. Reducing anxiety and stress can also prevent behavioral challenges and confusion, which are common among seniors with dementia. Your loved one can do tai chi in the comfort of home, or you can find senior-friendly tai chi classes at the local gym or community center.
3. Listening to Music
Music can stimulate parts of the brain responsible for how your loved one thinks, feels, and reacts. You should choose upbeat songs to lower the risk of negative emotions. Fun and energetic songs could trigger positive memories from the past and boost your loved one's mood, reducing the risk of agitation, depression, and anxiety.
Aging adults who need help managing mental and physical health issues can benefit from the assistance of a highly trained professional caregiver. If your senior loved one has been diagnosed with a serious condition and needs help with tasks like meal prep, transportation, bathing, and grooming, reach out to Home Care Assistance, a leading provider of home care services families can trust. We also offer comprehensive care for seniors with dementia, Alzheimer's, and Parkinson's.
4. Playing Computer-Based Games
Dementia causes a decrease in the neural synapses within the brain, impairing memory and cognitive function. However, playing computer-based games can slow the progression of neurodegenerative disorders like dementia by requiring your loved one to learn new information and recall things he or she already knows. Playing these games can stimulate the brain and form new neural pathways that boost memory.
5. Joining a Book Club
Older adults tend to lose interest in hobbies as dementia progresses, but encouraging your loved one to do things he or she did before developing the condition could enhance his or her brain power. If your parent enjoyed reading, sign him or her up for a book club at the local library or search for online groups where he or she can interact with others at least once per week. During the early stages of dementia, your loved one should be able to continue reading with no problem. However, the middle and late stages may be more challenging. Therefore, you should search for dementia-friendly book clubs with easy-to-follow literature that can still enhance brain functioning. Reading stories can trigger memories from the past, increase the ability to focus, and reduce language problems.
Aging in place can present a few challenges for seniors living with dementia. However, they can still live independently at home with the help of professional dementia care. Philadelphia families can rely on Home Care Assistance to provide their elderly loved ones with mental and social stimulation, timely medication reminders, assistance with meal prep, and much more. Our caregivers are available around the clock to help your loved one live a happier and healthier life. Home Care Assistance can be your trusted partner in caregiving for your aging loved one. Contact one of our experienced Care Managers today at (215) 645-4663 to learn more about our reliable in-home dementia care services.