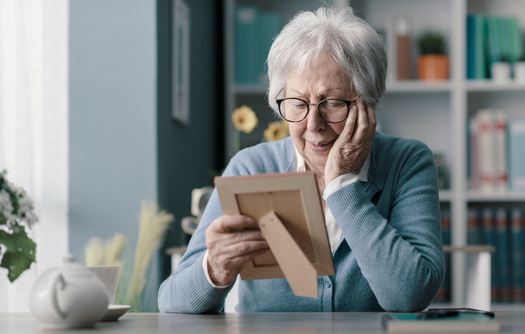 The current generation of seniors grew up during a time when mental health issues became widely understood and accepted. People know more about depression and other mental health conditions than ever before, but there are still many myths regarding seniors that stop them from getting help. Dispelling these myths means everyone can enjoy strong mental health no matter how old they are. 
1. Older Adults Can't Boost Their Mental Health
Seniors are sometimes viewed as being set in their ways. While it's true that seniors tend to develop routines and habits over the years, no one is too set to change. If your aging loved one shows signs of a mental health condition, it's worth helping him or her seek help. 
Maintaining a high quality of life can be challenging for some seniors, but professional caregivers can help them attain this goal. Families can trust elderly home care experts to help their aging loved ones focus on lifestyle choices that increase the chances of living longer and healthier lives.
2. Seniors Should Know Better than to Misuse Drugs
Shaming a senior who drinks too much or misuses drugs is never going to help. Although aging adults have reached a certain level of maturity, that doesn't mean they're immune to addiction. Seniors sometimes turn to alcohol when they're feeling depressed. They might also get addicted to prescription painkillers or return to a former drug habit. All of these issues can be addressed when seniors are treated with compassion. 
3. Aging Adults Like to Be Alone
Some older adults claim to want to stay by themselves. Your loved one might seem content to do nothing but spend time at home. Seniors still need socialization, and it's possible to help your loved one get out and interact with other people. If your loved one is introverted or shy, set him or her up with a companion who provides socialization without causing your loved one to feel overwhelmed. 
For families living in Philadelphia, respite care can be a wonderful solution when their aging loved ones need companionship and socialization a few hours a week or just need minor assistance with daily household tasks. At Home Care Assistance, we thrive on helping seniors maintain their independence while living in the comfort of home.
4. Depression Is a Normal Part of Senior Life
When a senior seems sad or depressed, people often chalk it up to aging. You might also think it's normal for your loved one to seem sad for months after losing a friend or family member. The symptoms of depression are the same for seniors as for anyone else. If your loved one is having difficulty moving forward after a loss, he or she might need professional treatment. 
5. It's Not Worth Seeking Help at This Point
This myth is based on the concept that seniors are past the point of contributing to society. Leaving mental health issues untreated robs older adults of being able to live their best possible lives. For example, seniors who are depressed after losing the ability to walk can still serve as volunteers and contribute to their families once they get help that makes them feel better. 
6. Everyone Eventually Exhibits Negative Behavior Changes
Families sometimes view their aging loved ones' negative behaviors as just part of being cranky seniors. While anger, frustration, and rudeness might seem difficult to address, they can be signs of other mental health conditions, such as dementia or depression. Treating those issues might be all that's necessary to restore your loved one's easygoing personality.
In Philadelphia, homecare agencies can be a great boon to seniors. With the help of the caregivers at Home Care Assistance, your aging loved one can lead a happier and healthier life. We offer a revolutionary program called the Balanced Care Method, which encourages seniors to eat nutritious foods, exercise and socialize regularly, and focus on other lifestyle factors that increase life expectancy. Whether your parent needs hourly or live-in care, give us a call at (215) 645-4663 today.