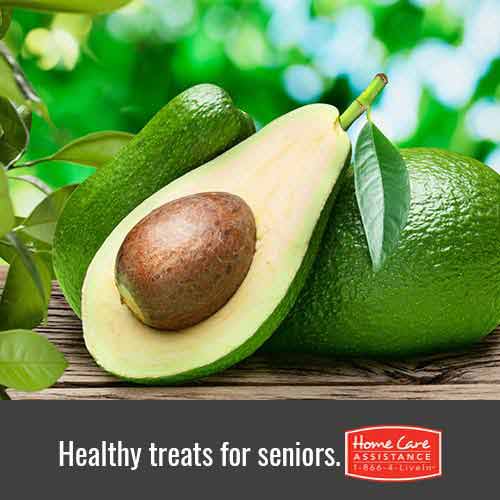 While it's hard to believe that something so delicious can also be nutritious, avocados are exceptionally healthy for seniors. If your elderly loved one is looking for ways to eat healthy, consider suggesting that he or she incorporate more avocados into his or her diet. When it comes to boosting nutrition and providing home care, Philadelphia families can read the following article which suggest the importance of eating avocados.
1. Promotes Cardiovascular Health
Avocados are high in potassium and monounsaturated fats. An essential nutrient, potassium lowers blood pressure and reduces the risk of heart disease, stroke, and kidney failure. Studies also show that avocados may reduce triglyceride and "bad" cholesterol levels and increase "good" cholesterol levels.
2. Supports Eye Health
Avocados are an excellent source of lutein and zeaxanthin. These phytonutrients are vital to overall eye health. Avocados may reduce your loved one's risk of developing age-related cataracts and macular degeneration.
3. Reduces Arthritis Symptoms
Many older adults suffer from joint pain due to degenerative arthritis. Avocados contain high-levels of phytosterols, antioxidants, and omega-3 fatty acids, which have an anti-inflammatory effect and may reduce arthritis-related pain.
4. Provides Fiber and Good Fat
Avocados contain high-levels of fiber that may help your loved one maintain a healthy weight. Fiber also improves regularity and overall gastrointestinal health. Plus, the healthy fats in avocados help the body absorb other nutrients such as vitamins A, D, E, and K.
5. Decreases Cancer Risk
The anti-inflammatory and antioxidant properties of avocados may decrease the risk of mouth, prostate, and skin cancers. Studies show that phytochemicals in the avocado may cause cancer cells to stop growing and eventually die. Avocados may also have beneficial effects during chemotherapy, increasing levels of the antioxidant glutathione, which is often lost during treatment.
How to Include Them
If you or your loved one's 24-hour caregiver in Philadelphia are not familiar with eating or preparing avocado, here are a few ways to incorporate avocados into your loved one's diet:
Add a little slices of avocado to an omelet or scrambled eggs.
Add diced avocado to your loved one's favorite fruit salad.
Spread mashed avocado on toast instead of jelly.
Use sliced avocado in wraps and on sandwiches.
If you're looking for ways to help your loved one promote a healthy diet, reach out to Home Care Assistance. Our experienced caregivers are expertly trained to assist your elderly loved one with grocery shopping, preparing nutritious meals, and following a healthy diet. To learn more about how our senior care services, including Alzheimer's, Parkinson's, and dementia care in Philadelphia, can promote your loved one's health and wellness, give a Care Manager a call at (215) 645-4663 and schedule a complimentary no-obligation consultation.