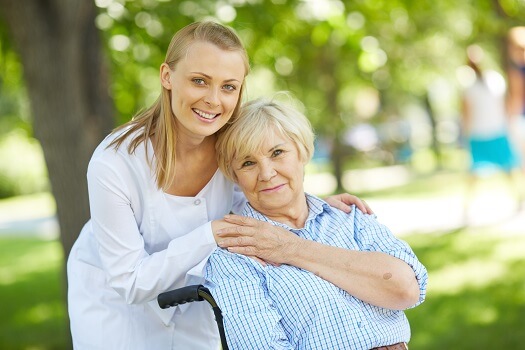 Caring for older adults can be a challenging task, and not every person is up for the job. People who are well suited to being family caregivers tend to share a few key qualities and habits. Here are a few ways to become an amazing caregiver for your aging loved one.
1. Be More Reliable
To become a good caregiver, you need to be a dependable person. Being reliable, showing up on a regular basis, and providing consistent care can go a long way toward boosting your loved one's wellbeing. 
Families who need help caring for a senior loved one can turn to Home Care Assistance, a leading provider of Philadelphia senior care. Services available in our customizable care plans include meal prep, mental and social stimulation, assistance with personal hygiene tasks, and much more.
2. Learn New Things
When caring for their loved ones, caregivers often encounter new and unusual situations. Good caregivers are fast learners who can study up on technologies for handicapped seniors, ways to manage serious health conditions, and ideas for how to boost mental health. You don't have to be an expert when you start, but you need to be willing to learn.
3. Try to See Things from Your Loved One's Viewpoint
Family caregivers often end up in sensitive situations like helping with bathing or discussing finances. In these circumstances, compassion and empathy can make caregiving go much smoother. Looking at things from your parent's perspective helps you provide the respect and understanding he or she needs.
4. Control Your Temper
Taking care of a senior often comes with challenges. Even the best caregivers get frustrated every now and then, but the amazing ones stand out because they know how to remain calm and manage their temper. 
Hiring a respite caregiver is a good way to take a break from your caregiving duties to focus on your mental wellbeing. If you're the primary caregiver for a senior family member and you need respite care, Philadelphia, PA, Home Care Assistance is here to help. Our respite caregivers are trained to assist older adults with a wide variety of everyday tasks, including meal prep, physical activity, and personal hygiene. We also provide 24-hour care and specialized care for seniors with Alzheimer's, dementia, and Parkinson's.
5. Don't Get Stressed by Unexpected Events
Being a family caregiver often means sticking to a schedule and doing the same thing daily, but seniors can be unpredictable. You need to understand everything might not go according to plan and try to be flexible instead of getting frustrated.
6. Notice the Small Things
Seniors cannot always express what's wrong, but good caregivers are still able to notice when their aging parent needs something. By paying attention to small details, family caregivers can provide better care for their aging loved ones and create a comfortable environment at home.
7. Know What's Best for Your Loved One
Good caregivers are devoted toward their loved ones. Instead of seeing your parent as an inconvenience, you should try to help him or her be as comfortable, happy, and healthy as possible.
Caring for older adults can be a difficult task, especially when it's managed alone. If you're the primary caregiver for a senior family member and are looking for professional Home Care Philadelphia Home Care Assistance should be your top choice. Our dedicated and compassionate caregivers are committed to helping older adults manage their health and enjoy a higher quality of life in the golden years. To schedule a free in-home consultation, call one of our professional Care Managers at (215) 645-4663 today.