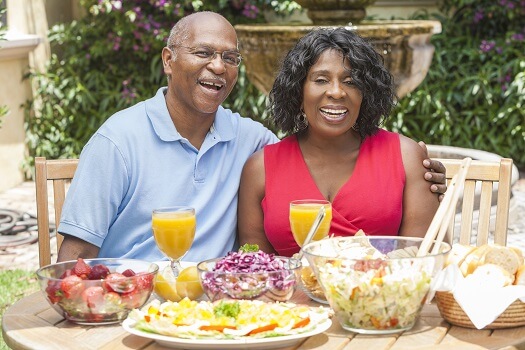 As people age, their appetites may decrease. There are many reasons for loss of appetite in the elderly. If your aging loved one doesn't have a hearty appetite anymore, make an appointment with his or her physician. In the meantime, here are some ways you can stimulate your parent's appetite.
Encourage Exercise
Exercising can dramatically enhance appetite. The exercise doesn't need to be strenuous and can be as mild as a leisurely stroll. In addition, sunlight helps the body manufacture vitamin D, which is often deficient in older people. Once vitamin D stores are replenished, your loved one's appetite may increase. Your parent may also be affected by depression, which can curb the appetite. Exercise and sunshine boost mood, increase the appetite, and promote restful and recuperative sleep.
Elderly people who need help exercising can benefit from professional in-home care. Philadelphia home care professionals can be a wonderful boon to seniors. Whether they require around-the-clock supervision or just need assistance with exercise and household tasks a few days a week, seniors can enjoy a higher quality of life with the help of trusted in-home caregivers.
Consider Medication Side Effects
Both prescription and over-the-counter medications can suppress the appetite in older individuals. Medications known for causing loss of appetite in elderly people include nonsteroidal anti-inflammatory drugs, certain high blood pressure medications, psychotropic medications, and opioid-based pain relievers. If your loved one is taking any of these drugs, his or her physician can lower the dosage or discontinue the medication.
Promote Socialization
Your loved one may not have much of an appetite because he or she doesn't enjoy dining alone. Set up lunch or dinner dates at local senior citizen centers, churches, or other places so your loved one will have companionship during mealtimes. Regular socialization can prevent isolation, enhance mood, and stimulate the appetite. If your loved one is unable to leave the home because of illness or limited mobility, arrange for family and friends to accompany him or her during mealtimes, if possible. 
For families living in Philadelphia, respite care can be a wonderful solution when their aging loved ones need companionship and socialization a few hours a week or just need minor assistance with daily household tasks. At Home Care Assistance, we thrive on helping seniors maintain their independence while living in the comfort of home.
Provide Appetite Stimulants
If your loved one is losing weight because he or she isn't eating well, make an appointment with a physician, who can order diagnostic and psychological tests. The physician may recommend a prescription appetite stimulant to help your parent enjoy food more. Ask the doctor about offering a meal replacement shake to ensure your loved one is getting enough nutrients and protein so weakness, fatigue, and loss of muscle tissue don't develop. If your loved one has renal issues, high-protein shakes may not be appropriate for his or her situation.
Older adults who require assistance with preparing nutritious meals, eating, or managing other tasks should consider professional in-home care. If your senior loved one needs hourly or live-in care, Philadelphia Home Care Assistance can help. Our caregivers can assist with exercise and mobility, prepare nutritious meals, provide timely medication reminders, and help with a wide array of other important daily tasks. To schedule a free in-home consultation, give us a call at (215) 645-4663 today.