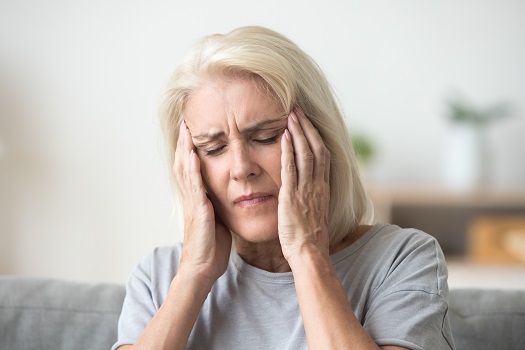 Loss of independence, limited mobility, financial worries, and health issues can take a toll on emotional wellbeing. When elderly people are under stress, both psychological and physiological changes can occur. Here are some ways stress can affect aging adults and what you can do about them.
Social Isolation
Stress can cause seniors to become socially isolated. They may not want to engage in social activities such as visiting with friends and families. As a result, they may seldom leave the home, which can further add to their stress levels. If your aging loved one refuses social invitations, ask friends and family members to visit the home. While your loved one may have little interest in going out, he or she may welcome familiar acquaintances into the home.
A home caregiver can provide companionship for your loved one, preventing isolation. Home Care Philadelphia professionals can be a wonderful boon to seniors. Whether they require around-the-clock supervision or just need assistance with exercise and household tasks a few days a week, seniors can enjoy a higher quality of life with the help of trusted in-home caregivers.
Sleep Deprivation
As people age, they often require less sleep. When seniors experience stress, they may sleep even less than they normally do, which could cause impaired immunity, increased pain, daytime sleepiness, and high blood sugar levels in those with diabetes. For seniors who still drive, loss of sleep may raise the risk of a motor vehicle accident. If abnormal sleep patterns persist, make an appointment with your loved one's physician, who may recommend an evaluation by a mental health professional. In the meantime, the doctor may prescribe sleep medication to be used on a short-term basis.
Nutritional Deficiencies
It's essential that seniors consume a healthy diet to maintain strength and prevent nutritional deficiencies. If enough nutrient-dense foods aren't consumed or if your loved one fails to get enough calories, he or she may become anemic, experience muscle wasting and pain, develop low serum potassium levels, and become weak. Try supplementing your loved one's meals with nutritional shakes until his or her appetite returns to normal. A physical examination and blood tests may be warranted if your loved one develops hair loss, jaundice, shortness of breath, brittle nails, or chest pain, as they may be signs of severe nutritional deficiencies. 
In-home care providers can benefit aging adults in a variety of ways. From cooking nutritious meals to offering timely medication reminders, the dedicated caregivers at Home Care Assistance are available to help your elderly loved one 24 hours a day, 7 days a week.
Memory Impairment
Elevated stress levels can lead to forgetfulness and memory loss in seniors, which may cause them to forget to take their medication. Memory problems may also put seniors in other dangerous situations such as not turning off the stove when done cooking, forgetting to lock the doors, or not recognizing the smell of gas or smoke in the home. At the first sign of memory loss or cognitive decline, make an appointment for a complete physical examination. While stress may be the reason behind memory loss and cognitive decline, they may be early signs of dementia or neurological disorders such as Parkinson's disease. In some cases, cognitive decline and may mean your loved one has experienced a transient ischemic attack, or "mini stroke." 
Family caregivers are susceptible to stress as well, and they need to avoid it to maintain their own health. There are a variety of reasons family caregivers should consider respite care. Philadelphia, PA, families often have additional responsibilities that make it more challenging to provide the care their senior loved ones need and deserve. A professional respite caregiver can take over your important caregiving duties, allowing you more time to focus on yourself. Reach out to Home Care Assistance today at (215) 645-4663 to find out how we can help.